Happy New Year 2019
Let's talk golf!
It's the start of a new year! How are you going to play better golf this year? Have you made the same new year's resolutions for your golf as last year? If you find that this is the case, then my advice would be to look back at last year and see what you can learn and do better this year. You hear people say don't look back, always look to the future, I believe we must learn from your mistakes or periods of inaction. We must recognise these and put plans and intentions into place to ensure your future actions are different, so we get better results.
If your resolution last year was to reach a certain handicap or to break 80 and you found that you didn't achieve these then this blog will help you.
Here is my advice to make this year the year you achieve your goals or resolutions.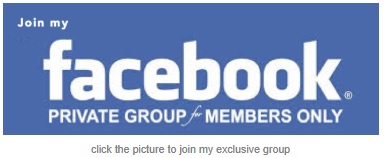 Golf Tip No. 1: Find a professional golf coach.
You might be thinking that seeing a PGA Professional would be an expensive and painful. I have been coaching for many years now and I can honestly say that my students enjoy the first lesson the most! It is the turning point, it's the moment when they see what they need to do to hit the ball better.
My students find that analysing the flight of the ball and impact factors give them the insight and understanding that changing the whole swing and trying to swing the club like a tour professional isn't what we do. You will see that lowering your scores and handicap is about learning how to play the game, how to get the ball around the course and dealing with the bad shots – See point no.4
Golf Tip No. 2: Spend time learning to putt.
I know this sounds a little harsh, but most golfers just don't putt well and spend almost no time on it. Yet, putting is probably the area you can improve your scores with the least effort. The diagram above shows one of the reasons why most golfers struggle. We have all heard that the average player reads too little break into his putts (here, the purple line and circle). Better players, who think they should aim at the apex of the putt, are still aiming too low because gravity has already had its affect on the ball by the time it reaches its apex. Believe it or not, there are times when you need to aim a foot or more outside of what you previously thought was the top of the break.
Consider the benefit of not regularly having a five or six foot putt coming back after your approach putt misses low and runs past the hole. Great putters play more break than you would imagine and it takes practice to get yourself to do this consistently on the golf course.
Having a properly fitted putter, a good set up and an idea of how to aim properly are necessary, but there are far fewer physical requirements for good putting than for good ball striking. Most golfers, even very good players, just don't know how to practice their putting.
If you have had lessons with me, you would have heard me say ( for many years now) that the first thing you should do is stop dropping three balls on the putting green and hitting random putts. Instead, practice with a single ball and hit putts of varying lengths and breaks while going through the routine you'd use on the course.
[visit www.facebook.com/teachgolfuk] to see Matthew Fitzpatrick do this before his round.
Golf Tip No. 3: Get smarter, and get yourself a short game
I would say from the many years of  coaching that the favorite club in the bag for many golfers is the 7 iron, this is the club they practice with the most and feel most comfortable with.    If I took an average golfer to the middle of a fairway at around 150 yards from the green and let them play in to the green; how many times do you think they would hit the green and be putting?  3 or 4 times out of ten maybe?   
Try this at the range next time and see how any times you hit the ball to within 7 yards (left, right, short or long)of the target. This would typically mean the average golfer would be playing a chip or a pitch for the next shot. If this chip or pitch doesn't get close to the hole then it's a dropped shot (4 feet).

The number of strokes most golfers can pick up from working on their golf swing simply doesn't compare to the potential benefits from working on pitching, chipping and putting. I have focused more and more in this area with my students and although they resist at first, they usually tell me later that it was one of the best things they have done for their golf.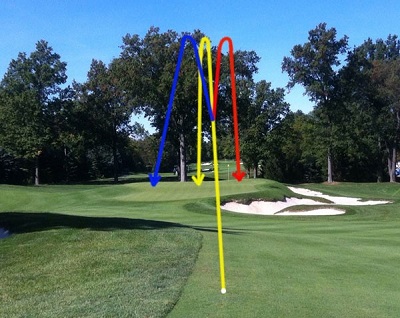 If the average golfer removed the flag from the green (in their mind) it would help them take fewer shots.
As the photo above shows, you have a much larger margin of error if the ball flies off-line when you aim at the middle of a green. Tournament players understand they are not going to hit it perfectly every time and play most of their approach shots to the front and/or middle of every green depending on how they are designed.
The typical golfer aims at the pin most weekends. This can mean when going a pin at the edge of the green or tucked next to a bunker, will often end up with an impossible next shot because they under-clubbed or aimed at the corner of a green.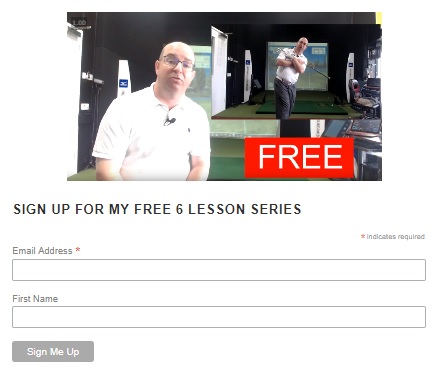 Golf Tip No. 4: Stop trying to play perfect golf.
The truth is that most of our shots go a little off line, thinking there is a perfect round with perfect ball striking is an unrealistic goal. I've been a professional golfer for over 20 years, I understand and am okay with the fact that I may hit only three or four shots a round exactly the way I visualised them. I also know that my short game can get me out of the tricky situations occasionally created by a miss-hit shot.
Peace of mind comes when you learn to play the game and have a reasonable all-round game. This does not mean you need a perfect swing and hit perfect shots to have a good round of golf.
If you're looking to play perfectly, you will always be disappointed and will never get the satisfaction of reaching your potential. Stop wasting energy. Focus on your target, embrace that the game is about overcoming adversity and doing your best to take advantage of opportunities. Do that, and you'll love golf more than ever.
I think it was Ben Hogan who said he only ever expected to hit 7 great shots in any round! He is one of the all time Greats, so give yourself a break and enjoy the challenges and roll with it!
As always, I'm here to help, get in touch if you need any help and advice.
Many Thanks
Jude Read – PGA Professional
http://facebook.com/teachgolfuk