With Jude Read – Senior PGA Coach – Manston Golf Centre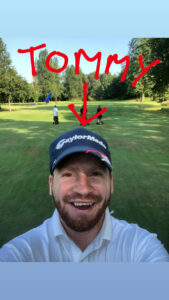 Meet Tommy, he joined my Pathway Program in 2018.  I remember vividly when I met Tommy for his assessment, to see if he was the right person for my program, we got on like a house on fire.  Tommy hadn't played much golf but had a very sporty background, he was passionate about playing better golf and beating his friends.  We sat down and talked about what he wanted to achieve, and he showed he was driven and welcomed following a personalised plan.
He dreamt of being an incredible player and to play the best golf of his life.  He was frustrated with the bad habits and wanted more from the game.
He decided to join my top program, this allowed us to get off to a very quick start and made very early progress with some great results on the golf course.
Tommy really enjoyed our lessons, looking at the video analysis and ball data after every shot allowed him to rapidly understand his challenges and get to know his golf swing inside and out.
We found with getting this early momentum along our constant communication (every member of the program gets the use of the Coachnow app that makes communicating with me effortless 24/7) energised him and gave him a new lease of life.
Tommy immersed himself in the drill work and routines that we worked on in our lessons and his course data was just getting better and better and he started winning and loving being on the golf course, a total turnaround.
My Pathway Program is designed around delivering long lasting results and providing a path to playing better golf long term.  The golfers on the program understand that having the support and guidance from a PGA Coach is so worthwhile. Many continue to have at least one lesson a month on a continuous basis and consider it vital to continue to play good golf.  It's not a case of continuously working on changing and developing the swing, it's the process to maintain the level of golf and not fall back into old habits, so they can push on and achieve new levels of enjoyment.
The Graduate Pathway Program is available to graduates and involves more time with me on the golf course to help develop their experience and shot making skills to get the scores down.
Tommy got to the end of the four-month program, he was enjoying his golf so much he had committed to golf trips, golf days and pretty much a full schedule and unfortunately finding time for lessons became more and more difficult. We kept in touch and he continued to beat his friends, win golf days and having a blast!
Then at the end of 2019 after not having lessons for 8 months or so Tommy hit a rough patch and his form deteriorated.
I got a message from him saying that he had fallen out of love of the game!
Now this isn't something I take lightly, but I have found myself say "it's never as bad as you think " so many times over the last 20 or so years I knew this would be the case for Tommy.  I was right!
Tommy came to the lesson hitting a weak cut to the right which was costing him distance and golf balls.  We saw that he was above plane in the downswing, resulting in an out to in path through impact.  It wasn't that bad, but Tommy had previously worked on getting his path under plane resulting in an into out path through impact resulting in a draw (hook spin).
In the lesson we looked at getting his swing back on plane on during the backswing which resulted in an improved path and plane on the downswing and the ball flight improved and was straighter and longer.  It only took a few swings as Tommy remembered the feeling, we found a few months previously before he stopped coming for lessons.
Here are some images of what we did in his first lesson back (left picture is before, right picture is after)

After just one lesson Tommy was BACK LOVING THE GAME!  Just days after our lesson he posted this on social media.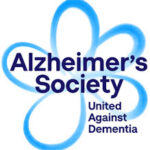 Getting Tommy back to playing great golf hasn't changed his life but it's about to change many more lives.  He was buzzing so much he has decided to organise a Charity Golf Day to raise funds for the Alzheimer's Charity.  He is holding this at Boughton Golf Club on Tuesday 14th April and is looking for sponsors and players for the day.
If you want to donate, sponsor or play on this day then please contact me using jude@teachgolf.co.uk or call Tommy using 07425 931993
I hope you have enjoyed reading this weeks 5 Minute Read. If you are having a frustrating time on the golf course but feel inspired by reading about Tommy's journey to better golf,  then please consider getting advice from a PGA Professional coach.  Think ahead six months or even a year and picture yourself playing amazing golf and having a valuable partnership with a PGA Coach like myself, someone who will provide amazing levels of support and personalised plan to help you achieve your golfing goals.
I know, you're probably thinking that this all sounds great, but you could never put the time and effort needed to get results like Tommy.
I absolutely understand and believe  you, but you are not alone, I've had many people come to me with the same reservations.
But they, like you, all had the desire to play better golf just like Tommy did. My Pathway Program  isn't for everyone but if you dream of playing better golf and being proud on the course then you can overcome these reservations and achieve your goals in as little as four months.
Don't just listen to me, please CLICK HERE to read the reviews people have left about the program.
Haven't you waited long enough already?
Why wait any longer, so stop procrastinating and get in touch and book  your FREE ASSESSMENT by CLICKING HERE