The Pathway Foundation Program is designed for beginners or golfers who have not played for a number of years.  The program is designed to teach the basics and create a great foundation to play consistent golf.   This could be totally new skills for a beginner for a refresher course for someone looking to return to the game.
The Foundation Program is a great place to start your golf and will allow you to progress on to the main Pathway Program and hopefully on to the Graduate Program. 
I use state of the art equipment, using the latest launch monitor technology and high speed video in a private coaching studio.  I also use an outside short game area for pitching, chipping and putting to improve your game and lower your scores . 
It's time for you to decide what you would like to do.
A)   Get on board and take advantage of this opportunity to follow a program to learn to play consistent golf
B)   Try alone without any guildance, feel frustrated and take much longer to play consistent golf.
If you chose "A", then you are ready to take action, please APPLY NOW for your assessment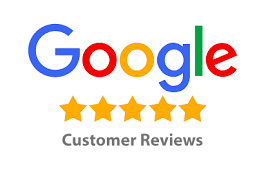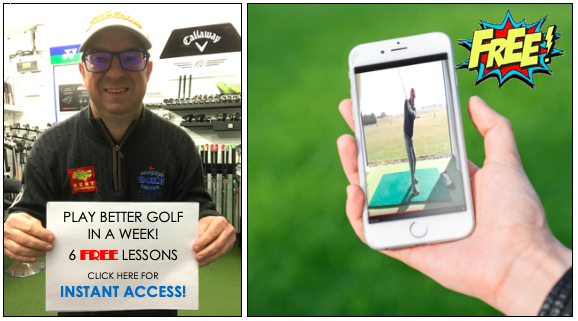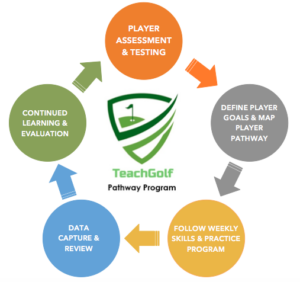 I enjoy working with people like you, who are enthusiastic and have the desire to improve.
I don't deliver quick fixes as they don't last, just like weight loss, I want long lasting results.
I am confident that you will love my Pathway Program so much that you will want to continue after the assessment.
I am certain that you will see that if you invest in the program you will see the benefits and see your game improve.
I am confident that the quick improvement you will experience that you will feel the excitement and want to continue to improve.
I've coached golf for over 20 years, I'm tired of seeing golfers under achieve and not get the results they deserve.  Golfers are bombarded with conflicting "advice" from online media, magazines, family and friends, does this sound like you?  Are you feeling frustrated with the lack of consistency and the clarity of what "fix" will work for you?  Are you wondering who you can trust?
I've built my career on the fact that my clients can trust me, I am confident my existing clients will tell you I am fully committed in helping them get the passion and sense of achievement back when playing golf.  I am sure that after your assessment you will see that investing in my Pathway Program it won't be long before you feel the pride in your golf  again and get the bragging rights with your golfing buddies again!
Finally, I am offering you a no risk and no obligation experience, if you are not satisfied with the player assessment and the personal pathway recommendation then you are free to decide not to join the program.
You have read all I have had to say and in doing so you have demonstrated that you are who I am looking for!