Start Now
The option of indoor golf lessons is now an attractive alternative to traditional, seasonal outdoor driving range instruction.  Compared to outdoor instruction, indoor lessons are a distinctly different learning experience, which offers advantages to golfers of all levels.  Indoor golf instruction provides privacy and discretion in a comfortable, climate-controlled environment.  Adverse weather conditions present no interruption to a regular lesson regimen.  Golfers who play and compete at the highest levels recommend maintaining a consistent, year-round practice/training schedule to avoid slumps and maintain feel.
The greatest advantage to indoor golf instruction is sophisticated ball flight data and video swing analysis software.  I use the latest computer software to provide the visual image of the ball on the screen, this is very realistic and accurate.  The use of technology provides precise feedback that I interpret and give feedback of this information my students in order to address their swing issues and how to fix them.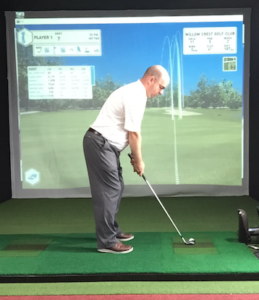 The indoor learning experience in a private setting provides an atmosphere that encourages excellent communication between pupils and myself.  Privacy is important to golfers of all levels for numerous reasons. Most important, it removes the intimidation factor and anxiety associated with learning something new and performing in the presence of others.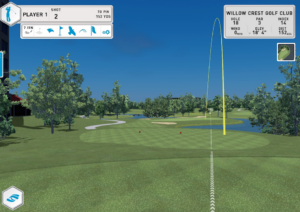 Indoor instruction also encourages students to focus on the dynamics of the golf swing rather than the outcome. While taking a lesson, it is more important to concentrate on the process and not the results that can be seen looking at the ball flight. In an outdoor setting students often becomes focused on what the ball is doing, confidence be be affected and compromise their commitment to the process. If you make a fundamentally good swing and the ball will take care of itself.
I am located at Baypoint Sports Club, Sandwich and available to teach throughout the week and at weekends.
If you want to start the process then please book in your FREE game assessment with me.
Email: jude@kentgolfacademy.com  or click here to find out more information and book a session.