Jude Read - Golf Lessons in Kent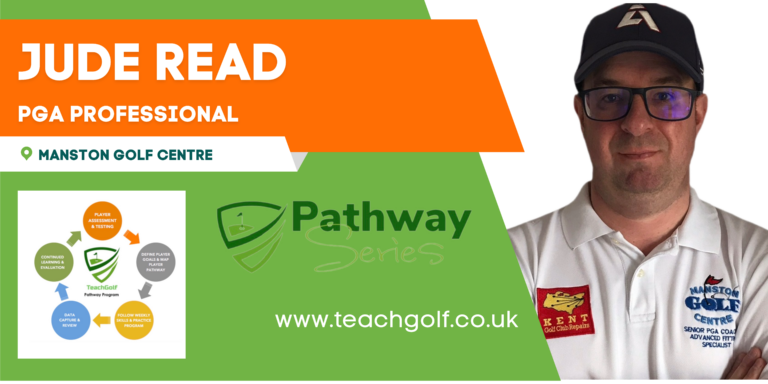 My name is Jude Read, I am a PGA Golf Professional located at Manston Golf Centre in Kent. Located in Manston on the main road into Thanet, it is much more than just a driving range. A 9 hole golf course, The Greensole Course, is a great challenge for all golfers and measures 2479 yards with 6 par 4's and 3 par 3's.
The golf range is a TopTracer range, every one of the 28m driving bays has ball tracking monitors. As well as giving you great ball data for your practice session TopTracer also allows you to play virtual golf on courses such as Pebble Beach and Royal St Georges, enjoy nearest the pin, longest drive and points games too.
Jude Read is the Senior PGA Coach at Manston Golf Centre and offers golf lessons to golfers of all abilities in a private coaching studio using the latest in coaching equipment, cameras and Foresight launch monitor.
Providing golf lessons to golfers from areas in Kent including Folkestone, Dover, Deal, Sandwich, Ash, Wingham, Bridge, Canterbury, Ramsgate, Margate, Broadstairs, Thanet, Herne Bay, Whitstable, Chestfield, Sittingbourne, Faversham, Maidstone, Dartford, River, Chartham, Sturry and Birchington.
I enjoy working with people who are enthusiastic and have the desire to improve and lower their golf scores. I don't believe in quick fixes, as they do not last, I provide long lasting consistency and better technique. I am confident that you will love my Pathway Golf Coaching Program.
If you are interested and can follow a personalised golf coaching program then please click below to book your golf assessment so we can meet and discuss how we can help your golf.
I have been coaching golf for over 20 years, I'm frustrated with seeing golfer under achieve and not get the results they deserve.  Golfers are bombarded with conflicting "advice" from online ledia, magazines, friends and family.  
Does this sound like you?
Are you feeling frustrated with the lack of consistency and the calirity of what "fix" will work for you ?
Are you wondering who you can trust ?
I've built my career on the fact that my clients can trust me.  I am confident my existing clients will tell you I am fully committed in helping them get the passion and sense of achievemnet back when playing golf.  I am sure that after your assessment you will see that investing in my Pathway Program it won't be long before you feel te pride in your golf again and get the bragging rights with your golfing buddies again !
If you have read all of this you have demostrated that you are exactly who I am looking for and will love the coaching program!
I understand the frustrations you experience on the golf course, whether it be a slice of the tee, diminishing distance or too many shots around the green. I help people who play overcome their challenge of playing inconsistent golf allowing them to focus on playing better golf and a strong mental game that lasts. The Pathway Program is based on achieving goals that at set and agreed at the start, it's not just working on changing the golf swing.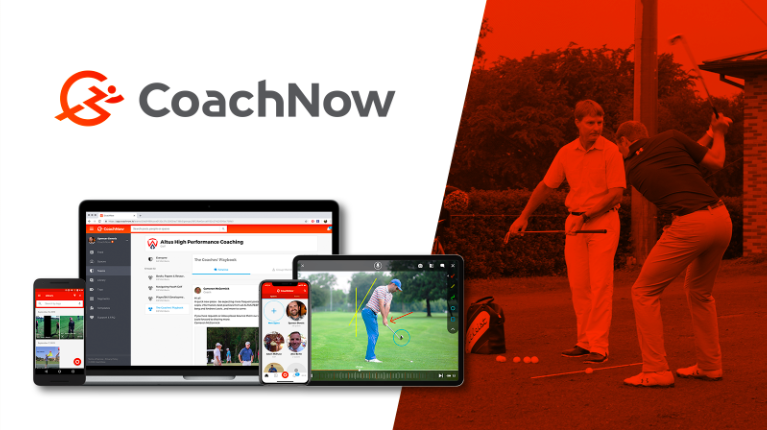 I use state of the art equipment, using the latest launch monitor technology and high speed video in a private coaching studio.   A short game area for pitching, chipping and putting is also available to improve your game and lower your scores .  During the assessment I am able to give you an insight of the faults that have been stopping you from playing your best golf and offer a bespoke player pathway program to guide along the journey to the golf of your dreams.
My Pathway Program will focus on 5 key processes (shown below) to help you achieve the level of golf you will feel proud of.  You've probably worked hard on your game up to this point and most likely had golf lessons in the past, but haven't achieved the golf you want.  I am confident that you haven't achieved the standard you desire because you haven't followed a system like mine before; this is why you are still hitting balls on the driving range, putting in the effort and are still frustrated with still playing inconsistent golf.