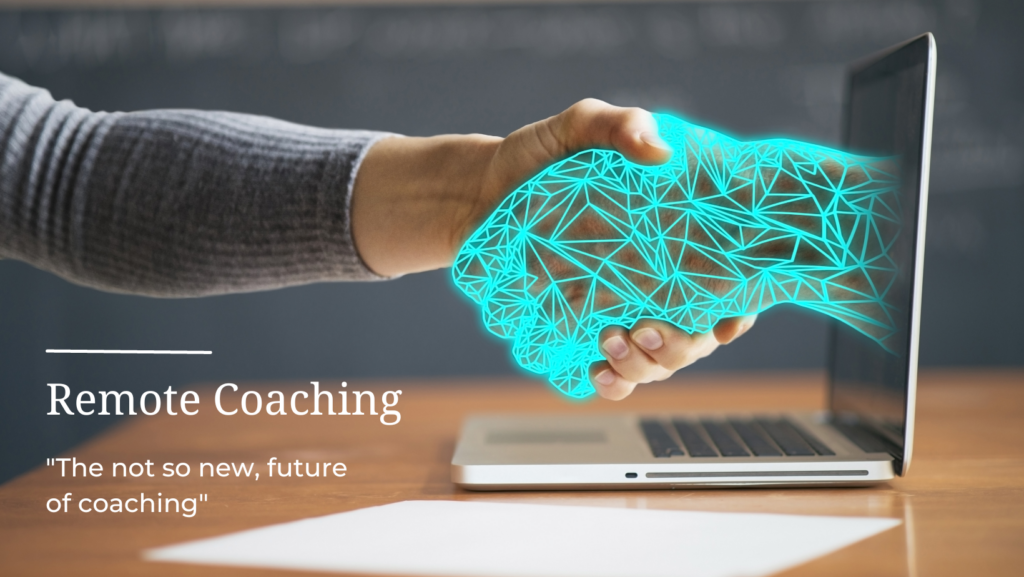 Keeping with the times....
Technology has helped golf and golf coaching so much other the last 20 years.  When I first started my career as a golf professional in 1995, we had just started to use video cameras.  Back then during my training we used a big movie style camera that took full size VHS tapes and you had to balance the camera on your shoulder as it was heavy.  Fast forward to now, you have a fantastic video in your pocket.
I now use a launch monitor in every coaching session that provides instant data on ball flight,  five cameras are recording on each swing and have use of a virtual golf course to test your skills in each session.  This allows the experience to the golfer to be enjoyable and really helps the learning and understanding of the path to better golf.
Recently when the pandemic affected us all,  coaching evolved to open up another technology of how things can be done when helping golfers improve their golf and enjoyment on the course.  Remote coaching was the ONLY thing Golf Professionals could do through lockdown to keep their livelihoods going.  Remote coaching wasn't totally new, but it wasn't widely used, but overnight this new technology exploded into the coaching world.
Coaches started to use zoom, whatsapp, facetime and apps to coach golfers as meeting face to face wasn't possible.  During lockdown remote coaching proved to work remarkableby well and allowed the relationship with their coach to be little and often .  Remote coaching helps pinpoint the areas of the swing to allow clarity and focus on one thing at a time.  This helps students progress as small clear adjustments are the best way to improve technique and maintain habits.   Remote coaching allows more touch points between coach and student keeping progress consistent.  It allows more flexbilty and promotes regular communication resulting in great progress.
I use the Coachnow App in all of my sessions.  Personally, I think it is the best platform available to allow me to provide a fantastic experience, feedback and support to everyone on my Pathway Program.
HOW DOES REMOTE COACHING WORK?
Coachnow allows me to stay connected with all of my clients and provide lesson tips and drills to then wherever and whenever they need.  Every Pathway member has a fully mobile private training space to help them achieve their golfing goals.
Access drills, the ability to record the swing, ask questions and get feedback – all in the palm of the hand.
Imagine all your training videos, your history, and most importantly your progression all stored in one place. By using individual and group training spaces each golfer can track real-time activity, progress and collaborate with me to improve.
Their focus is kept in the game with simplified communication.
Thank you
Jude Read
PGA Professional