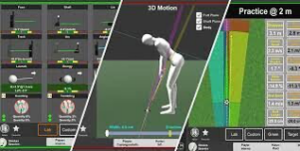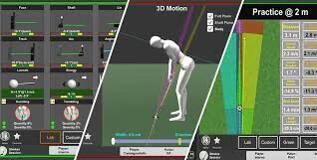 Capto Putting Session with Jude
 – 3D analysis system for putting –
WHAT IS CAPTOGOLF?
When it comes to putting, precision is crucial, and measuring what happens during the swing requires very precise instruments. Capto is a revolutionary 3D analysis system for putting, it is capable of capturing up to 400 frames per second and transmitting information to the software.
Capto's software processes and analyzes data in an immediate way and allows the player to know more than 30 important parameters of his stroke. With Capto you can measure accurately and rigorously the face angle, club path, impact location, time, swing time, lie angle, static loft, dynamic loft, dynamic lie, shaft lean, forward press and many other parameters.
Capto is a system created by the Italian company Precision Golf, which has over 25 years of experience in the development of software for 3D analysis. All this experience was applied to golf, and the result was immediate success obtained immediately. In fact, Capto was immediately used by some of the best golf instructors, Golf Academys and tour players.